MIOT International
A quaternary care multispecialty hospital in Chennai, MIOT Hospitals offers the best in healthcare to patients who have come to trust the hospital as one of India's best. Standing reassuring and tall on 14 acres, MIOT Hospitals is a 1000-bed facility with 250 full-time doctors offering superlative treatment in 63 specialities. MIOT proudly lays claim to a team of world-class professionals who use state-of-the-art infrastructure and cutting-edge technology to heal and give hope to patients. Consistently adjudged as a leader in healthcare, MIOT Hospitals attracts patients from 130 countries who seek our expertise in moving towards wellness.
Unwavering Standards
A cheerful and positive ambience. Expert medical care and best-in-class technology. MIOT International offers end-to-end care: diagnosis to treatment to rehabilitation, including emergency and critical care – all under one roof.
Committed to its mission 'Putting Patients First', MIOT Hospitals offers the highest standards in patient safety and quality of service through the practice of evidence-based medicine under expert and caring hands, using the latest advances that medical science has to offer on par with international standards.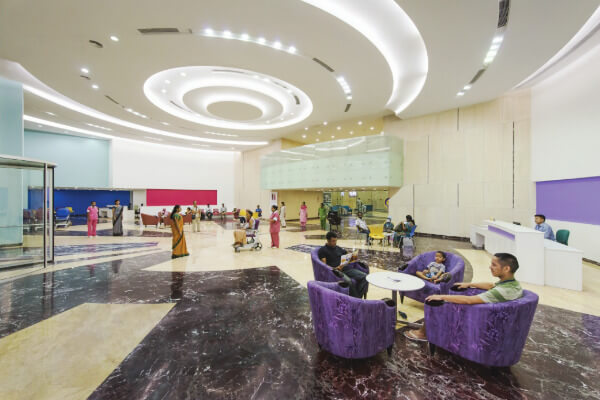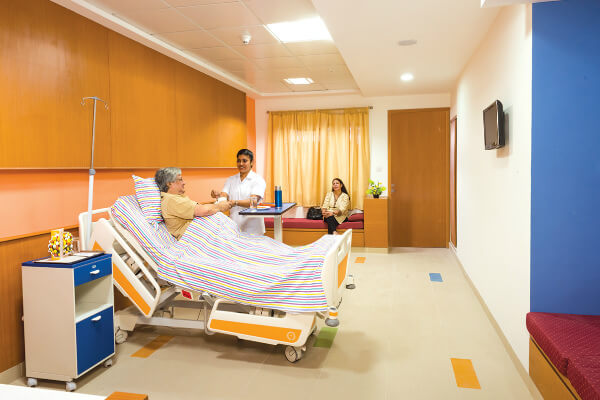 Care sans Barriers
The renowned specialists at MIOT Hospitals combine their experience and skills to find solutions even in cases that are turned away elsewhere. This could mean adopting new treatment techniques or even creating new treatment protocols where conventional means have not yielded results.
This is possible because every specialist is committed to the hospital full-time; there are no visiting consultants. This philosophy of Collaborative Care, ingrained in every member, has ensured outstanding outcomes in the most challenging cases at MIOT Hospitals.
Cutting-edge, Patient-friendly Facilities
 The hospital's modalities and expertise for Imaging, Radiology, Laboratory and Transfusion Medicine are matched by few other centres in India. The surgical suites and systems are a surgeon's dream. Stringent infection control protocols and the hospital's unique design have made MIOT India's safest hospital, with an infection rate of 0.06%.
From spacious, green, positive environments to dedicated teams of support staff to ensure the patient's comfort through their treatment and recovery, there is no detail that has been overlooked. And even as MIOT Hospitals continues to embrace the latest advancements in medical science, it remains firm in its commitment to care that protects the patient's dignity at all times.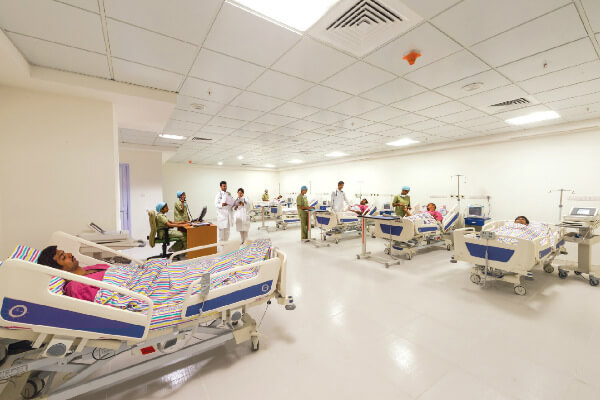 MIOT Centres of Excellence

Orthopaedics
Led by highly skilled specialists and backed by 37 years' experience, and over 37,500 hip and knee replacement surgeries, the Department of Orthopaedics at MIOT aims to give every patient a permanent replacement the 'very first time'.

Cardiac Care
From treating life threatening heart attacks to taking care of days-old blue babies, the MIOT Centre for Thoracic and Cardiovascular Surgery performs more than 1000 surgeries annually with a success rate matching global standards.

Gastrointestinal & Liver Diseases
The centre's treatment services cover the complete spectrum of conditions, from ulcers to cancers, with an integrated and holistic approach to treatment. MIOT has performed over 94 liver transplants since the inception of the unit.

Nephrology
The MIOT Institute of Nephrology offers end-to-end treatment for various kidney ailments, including general nephrology, dialysis and kidney transplants. Our specialists have performed over 370 successful kidney transplants.

Cancer Cure
We know what it takes to beat cancer and we believe in cancer care that does not give up. We offer patients across age groups, complete treatment from diagnosis to cure, all under one roof – in an environment that is positive and respects their dignity.

Neurology & Neurosciences
The department caters to patients with a wide spectrum of ailments, ranging from headache, stroke, epilepsy, vertigo to neck and back pain, Parkinson's disease, memory problems and dementia. It also manages neurological problems in children.